For nudi lovers, Sulawesi has an incredible array of nudibranches all around Lembeh and Bangka, in all shapes, sizes and colours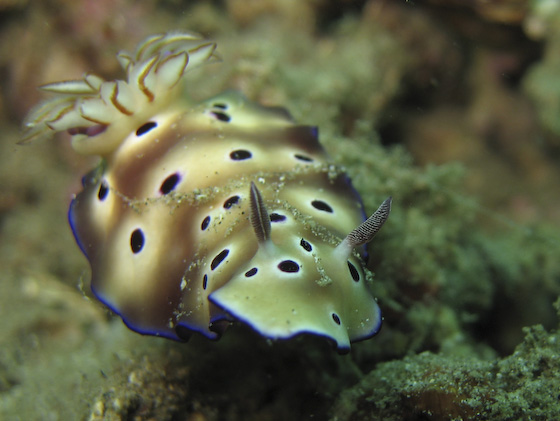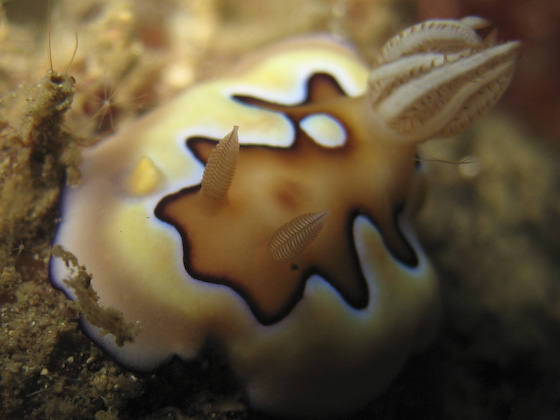 All these photos were taken with the Canon Powershot 700 and Canon WP-DC5 underwater housing.
The Powershot SD700 is marketed in Europe as the Canon IXUS 800 IS with the Canon WP-DC5 underwater housing.
The Powershot 700 / IXUS 800 is a couple of years old now – I've had mine since it first came out and taken thousands of shots underwater with it. I see no real reason to upgrade. You can read my original review of when I bought the Canon Powershot SD700 camera and WP-DC5 housing.