Hairy frogfish, giant frogfish, mottled frogfish… nearly every species can be found in Sulawesi – rare elsewhere, they are almost common in Lembeh. Flabellina and Demon Stingers are also present for sharp sighted spotters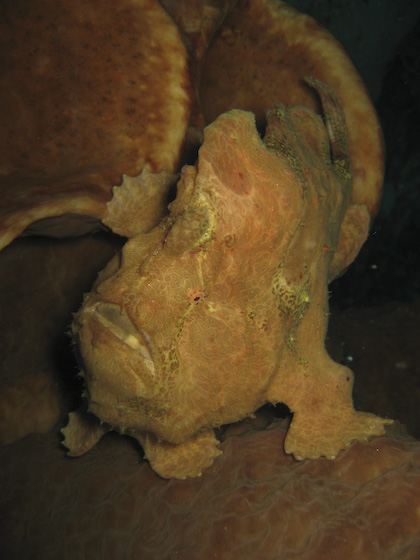 All these photos were taken with the Canon Powershot 700 and Canon WP-DC5 underwater housing.
The Powershot SD700 is marketed in Europe as the Canon IXUS 800 IS with the Canon WP-DC5 underwater housing.
The Powershot 700 / IXUS 800 is a couple of years old now – I've had mine since it first came out and taken thousands of shots underwater with it. I see no real reason to upgrade. You can read my original review of when I bought the Canon Powershot SD700 camera and WP-DC5 housing.