The final part of my photo showcase of diving Sulawesi on the Ocean Rover is a mixture of shrimps, crabs, cuttlefish and other things that swam, shuffled or stayed still in front of my camera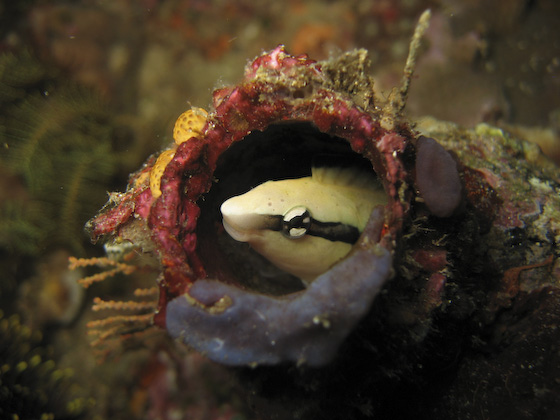 All these photos were taken with the Canon Powershot 700 and Canon WP-DC5 underwater housing.
The Powershot SD700 is marketed in Europe as the Canon IXUS 800 IS with the Canon WP-DC5 underwater housing.
The Powershot 700 / IXUS 800 is a couple of years old now – I've had mine since it first came out and taken thousands of shots underwater with it. I see no real reason to upgrade. You can read my original review of when I bought the Canon Powershot SD700 camera and WP-DC5 housing.