Borneo has long been known for the superlative beauty of its scuba diving. Home to thousands of different aquatic species, Malaysian Borneo's islands boast a staggering range of biodiversity. Coupled with postcard-perfect tropical islands set amongst shimmering azure seas under the vast canopy of the Indo-Pacific sky, Borneo is quite simply one of the best places in the world to go diving.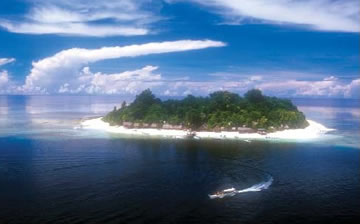 The large island of Borneo is geographically divided between three different countries – Indonesia, the tiny state of Brunei and Malaysia. Sabah and Saruwak are the two states of Malaysian Borneo. All of the dive sites mentioned here fall within Sabah's jurisdiction and are therefore subject to Malaysian law and immigration requirements. Most European nationals can get a visa on arrival into Malaysia.
Sabah's dive areas are focussed on specific islands which are located all around the state's coastline. A holiday can be comprised of visits to two or three islands depending on what you want to do – whether you want a full on dive holiday, a romantic retreat or lots of non-diving fun to keep the family entertained. A good guidebook like Lonely Planet Malaysia and Borneo can give you full details of the wealth of non-diving activities available across the country.
Whatever you decide to do, Kota Kinabalu will be your entry point into Sabah and from there you can hop to any of the other locations listed. Malaysia Airlines provide numerous comfortable and efficient flights from London to Kuala Lumpur and then onto Kota Kinabalu, Sabah's capital city, as well providing an extensive network of internal flights throughout Borneo.
Follow the links to find out more about each Borneo destination: