You can never have too many clownfish, and to celebrate World Ocean Day on June 8th a group of Thai divers released one hundred clownfish in Pattaya to help replenish the reefs.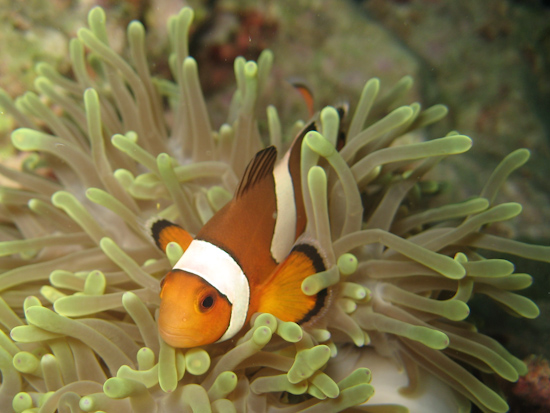 As part of World Oceans Day on June 8th, a group of volunteer Thai divers in Pattaya took part in a clownfish release into the city's waters. Led by Serm Phenjati, a consultant for the Dusit D2 Baraquda Pattaya hotel, the group of divers were joined by hotel staff to assist the in the clownfish release.
The clownfish were bred in captivity at Percular Farm, which is Thailand's first and largest clownfish nursery, set up with the specific intention of trying to boost clownfish numbers in Thai waters, as many have been taken by illegal poaching for the aquarium trade. One hundred of the clownfish were then taken to Sattahip pier. Before they were released, thirty divers entered the water to locate sea anemones to which the clownfish could be introduced and so make their new home, which would offer them protection from their many natural predators.
As Serm told the Bangkok Post: "We can't just open the bags and release them from the surface of the water," Serm explained. "By the time they reach the sea anemone if released from the surface, most would be eaten up by bigger fish. Additionally, while releasing them the divers must also look out for other clownfish that live around the sea anemones because clownfish are very protective and tend to attack outsiders."
Hopefully this will become a regular event, as the art of reintroducing clownfish into the wild in Thailand is still in its infancy. There have been several clownfish releases on Koh Lanta as well, pioneered by Pimalai resort, the island's first 5 star hotel.
For more information on World's Ocean Day, visit www.theoceanproject.org