The peacock mantis shrimp is one of my all time favourite underwater critters, and on my recent trip to Davao in the Philippines I managed to get some pretty good shots of this amazing creature
I spent the first week of September diving in Davao in the southern Philippines. I can't say much more about it at the moment as I'm writing up my visit for one of the dive magazines, but I did manage to take some fairly decent photos of several of the creatures we encountered. Here's some shots of the Peacock Mantis Shrimp, which is not only resplendent with its spectacular colours, but also extremely powerful. As I've written about before, the mantis shrimp has a spring loaded claw that can shatter aquarium glass! I kept a respectful distance from this particular mantis shrimp which didn't seem to mind me hovering around – usually they're very skittish and will bolt for the nearest hole. When I moved directly in front of it, I think the mantis caught sight of its own reflection in my camera dome and so raised up in defensive posture.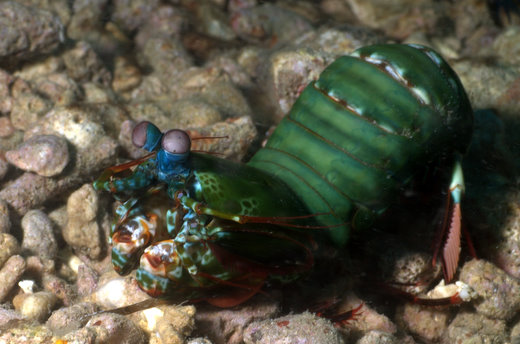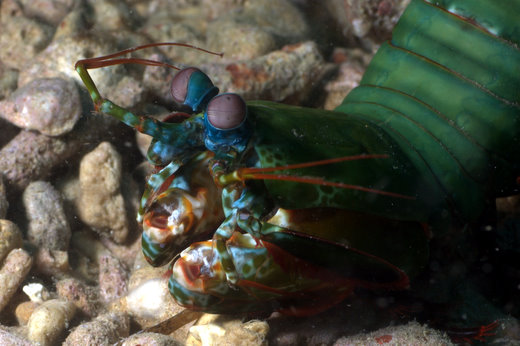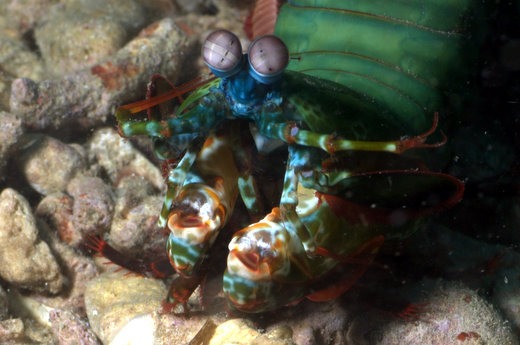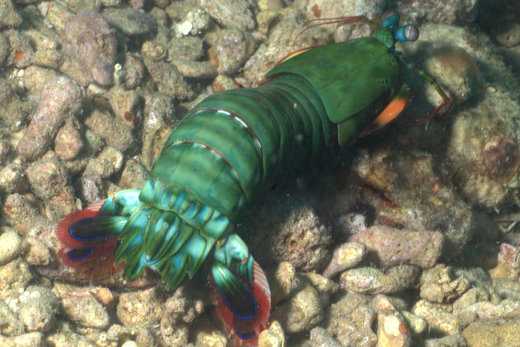 I'll be posting more pix here of other stuff we spotted soon. And if anyone has other mantis shrimp pictures to share, do leave a comment.