Finding a clown frogfish is hard enough – but to find a baby clown frogfish is a real red letter day for a diver

On a recent visit to Apo Island in Dumaguete in the Philippines, I was introduced by my eagle-eyed dive guide Gilbert to the delights of muck diving on Dumaguete's coastline. While Apo Island itself has some impressive walls and sloping reefs, the mainland coastline is an unappetising mix of black sand, straggly weeds and wreckage from old cars — quintessential muck diving conditions. The stretch of coastline near to the town of Dauin is incredibly abundant – I was stunned when Gilbert found not only a clown frogfish, which is rare enough, but then pointed out a baby clown frogfish.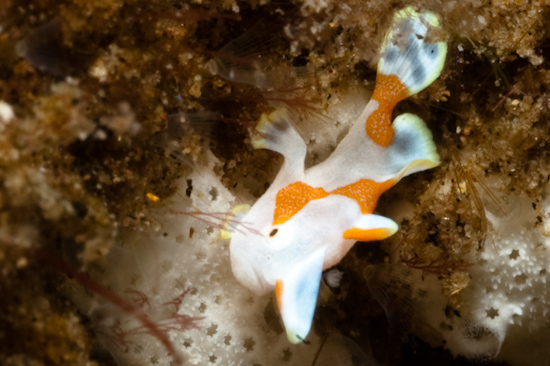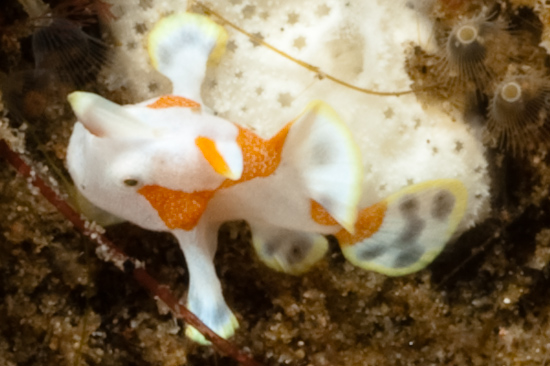 The baby clown frogfish is tiny – no more than about 2 to 3 centimetres long. The photos above are cropped in, as I didn't have a supermacro lens to fill the whole frame – it's such a beautiful and funny little creature, an exact minature except for the yellow rather than orange colours edging its feet and the darker red of its colours. The mature clown frogfish are still very small, about 6 to 8 centrimetres long, but a bit more bulky.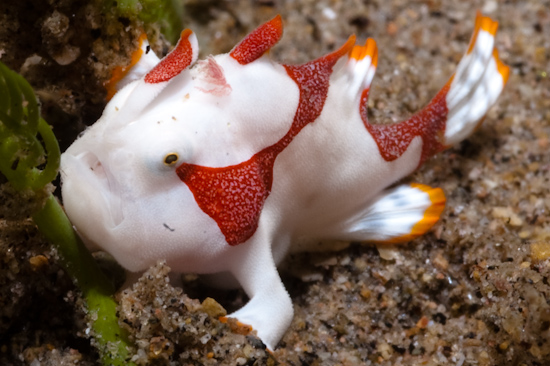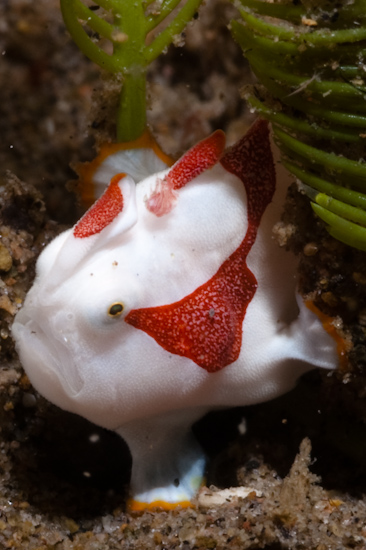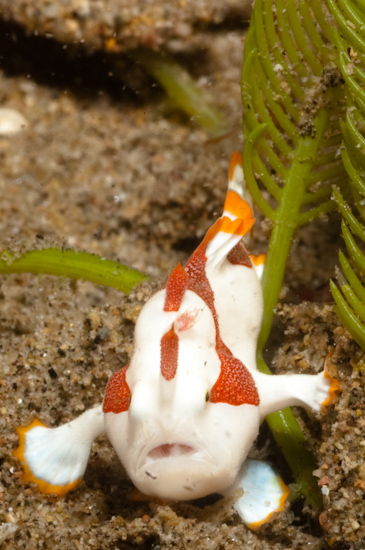 This is just one of the amazing critters we found diving at Dauin and Apo Island and I'll be adding more pix of what else we saw soon.