Dive Happy Podcast
Episode 4: Diving Bali, Indonesia - June 30 2016
Bali is a world-famous tourist destination but it's also a largely underrated diving destination, with scores of great dive sites that range from macro wonderlands to big critter encounters. Simon Pridmore explains Bali's underwater allure.
::
Click here to listen to the podcast and see the show notes
Episode 3: Diving Cenderawasih Bay, Indonesia - June 24 2016
Diving Cenderawasih Bay in Indonesia is a must-do for those who want prolonged, up-close whale shark encounters. But this vast underwater wilderness has plenty more to amaze visitors, as Tim Rock explains
::
Click here to listen to the podcast and see the show notes
Episode 2: Diving Komodo, Indonesia - June 17 2016
Famous as the home of the Komodo Dragon, Indonesia's Komodo National Park is also one of the most epic places in the world to go diving. Accomplished Canadian underwater photographer Mike Veitch joins Chris Mitchell to discuss why Komodo is incredible above and below the surface.
::
Click here to listen to the podcast and see the show notes
Episode 1: Diving Raja Ampat, Indonesia - 10 June 2016
Raja Ampat is widely regarded as one of the best places in the world to go scuba diving, but what makes it so special? Veteran underwater photojournalist Tim Rock joins Chris Mitchell to discuss why Raja Ampat keeps divers coming back year after year.
:: Click here to listen to the podcast and see the show notes
The Book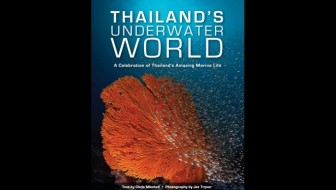 My first book, co-authored with my friend Jez Tryner, has just been published. Thailand's Underwater World: A Celebration Of Thailand's Amazing Marine Life is a beautifully produced hardback coffee-table book – the perfect Christmas present! etc, etc.
Featured Story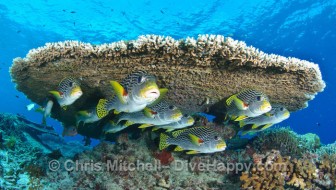 Tubbataha Reef is the Philippines most celebrated dive site, only accessible by liveaboard – this is my report on a 4 day diving trip there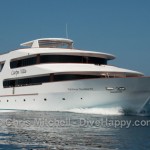 Carpe Vita is latest luxury Maldives liveaboard to take to the waters, launching in March 2011. Here's my detailed rundown of Carpe Vita's operation after spending a week on the boat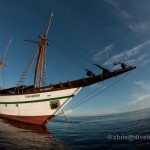 Tambora is a new luxury liveaboard that spends the entire year exploring Indonesia. This is a review of the boat itself, with photos and notes on the facilities and operation to help you decide if it's the boat for you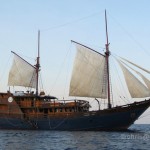 Possibly the most luxurious liveaboard boat currently in Indonesia, MSY Damai is trying a new approach in providing top notch diving and underwater photography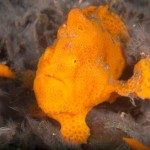 Indonesia's northern Sulawesi has one of the greatest – and most unlikely – underwater environments in the world. Scores of fantastic-looking marine species – many of which are rarely seen anywhere else on the planet – are regularly spotted on the barren black sand slopes of the Lembeh Strait.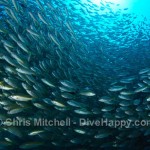 A seven day diving liveaboard around the Similan Islands and Southern Thailand is the easiest way to see the best diving that Thailand has to offer – here's my trip report from a May 2011 liveaboard on MV Flying Seahorse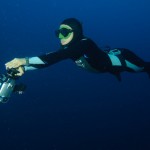 Freediving videographer Ai Futaki recently attempted to break one of the world records for female freediving. She tells Chris Mitchell about her passion for pushing freediving and underwater filming to the limits.