Where is the best scuba diving in Indonesia? Read on for 6 places that should be on every diver's To Do list.
Komodo Diving
It's not often that Komodo makes an appearance in the Top 5 of places to dive in the world – as a premier diving destination, it still remains relatively unknown. It's my personal Number 1 favourite dive area anywhere in Asia – I've been there three times in the last three years and would like to continue making an annual return. In terms of bang for your buck for a 10 day liveaboard trip, I would say that Komodo is actually even better than the holy grail of Indonesian diving, Raja Ampat. While Raja has incredible biodiversity, Komodo provides an amazing variety within a standard week and a half liveaboard format.
From the temperate waters of Cannibal Rock and Manta Alley in the south to the tropical waters of the still active volcano Sangeang in the north, Komodo has a spectacular array of different dive environments that also provide a feast of big and small critters. There's also the chance to encounter the fascinating Komodo Dragons on land and see Komodo's primeval landscape from the vantage point of the boat. Of numerous stand out areas, Gili Lawa Laut is probably Komodo's highlight of highlights, as it's home to Castle Rock, one of the world's most stunning dive sites. This is a true fishbowl where sharks, dolphins, tuna and thousands of fish can be encountered en masse. There are numerous liveaboards to choose from and also daytrips if you want to spend more time exploring on land. Bali is the initial arrival point for guests, with many boats organising a domestic flight into Maumere or Labuan Bajo to meet with the boat.
For more information, I've written three Komodo trip reports – the most recent is probably the best one: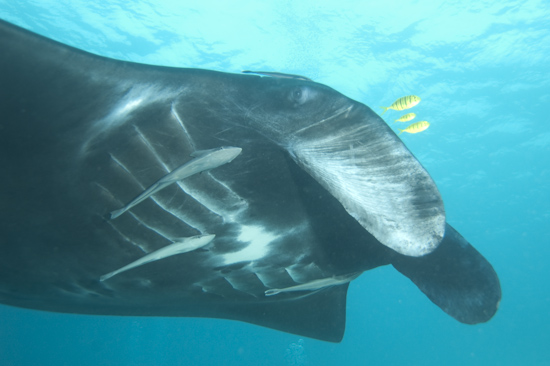 Raja Ampat Diving
It's a scientific fact – Raja Ampat has the most underwater species of any place in the world, and for a diver, that means there is a plethora of stuff to see. Raja has become The New Big Thing for discerning divers and despite the effort to get there, very few divers are disappointed. The Waigeo and Misool regions around Bird's Head Peninsula have scores of dive sites that have a profusion of spectacular corals and critters, as well as a couple of signature manta ray cleaning stations too. The picturesque limestone rocky outcrops that pepper the coastline form secret lagoons above water and intriguing caves and canyons below the water too. Further south lies Triton Bay, whose milky, nutrient rich waters are home to an amazing array of soft corals and macro critters . Liveaboards typically last for 10 days and depart from Sorong. There are also several resorts around Raja Ampat – Misool Eco Resort and Max Ammer's Kri and Sorido resorts.
Read my Diving Raja Ampat: A Quick Guide for a full rundown of diving Raja, plus tips on getting there and what to bring. See also my Raja Ampat and Triton Bay trip report on MSY Seahorse.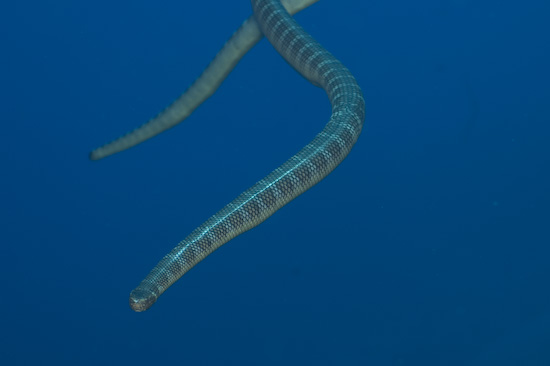 Banda Sea Diving
Crossing the Banda Sea is only possible a couple of times a year when the seasons allow for calm seas and let divers take on a truly epic voyage to some of Indonesia's most remote dive spots. Departing from Maumere and heading along lor for a few days before entering the Banda Sea proper, liveaboard trips typically take two weeks to make the crossing. En route there are numerous atolls to be explored, including the two spectacular volcanos of the sea snakes at Gunung Api and Manuk which also boast centuries old coral. It's rare to see another boat during the whole crossing, and arriving in the tiny but bustling Banda Islands is a fascinating contrast to the solitude and expanse of the Banda Sea.
The islands are great to explore on land and learn about the islands' troubled past as the only source of nutmeg, once considered more valuable than gold. Banda Sea crossings typically conclude in Ambon where there is some excellent muck diving, or continue on into Raja Ampat and explore Misool for a couple of days before concluding in Sorong. Banda Sea trips also head in the opposite direction, from Ambon to Alor. Given the huge distance to cross, there is a lot of travelling and itineraries can change depending on weather. There is something magical about the Banda Sea and it's a trip I would love to do again.
For more info, read my Banda Sea trip reports on
Lembeh Strait and Bunaken Diving
If seeing weird and wonderful critters is what floats your boat, Lembeh Strait is the underwater world capital of all things aquatic and strange. It's also an excellent value diving destination, with resorts to cater for all budgets. Mimic octopus, hairy frogfish, pygmy seahorse – there is a seemingly endless list of ultra rare underwater creatures that are almost common in Lembeh. Black sand forms the backdrop for many dives but there is also some fairly decent coral too. However, such is the profusion of life that you will rarely have time to consider the environment as there are so many creatures to look at. Bunaken is only a half hour boat ride away and has some big walls, a complete contrast to Lembeh – it's better to split your trip in two and spend some time at separate resorts in Lembeh and Bunaken rather than trying to explore from just one base. Bunaken and Lembeh lie at the bottom of the Sangihe archipelago and just a little further on is the fairly unknown area of Gangga, which has some beautiful underwater canyons and pinnacles as well as a lot of macro life like ornate ghostpipefish.
Read my Ocean Rover liveaboard trip report on Lembeh, Bunaken and Gangga (August 2008) and my trip report on my stay at NAD Lembeh Resort (August 2008)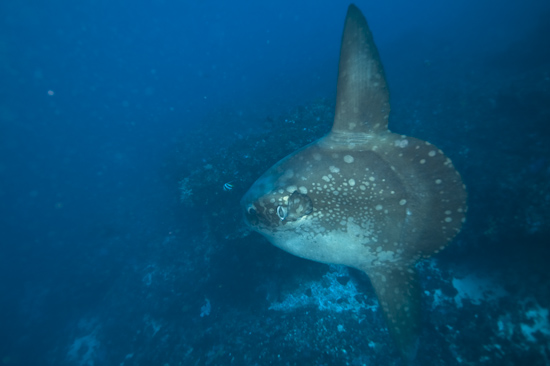 Bali Diving
Often overlooked thanks to Indonesia's unparalleled array of great dive spots, Bali is a hugely underrated destination which provides not only excellent diving but the convenience of shore dives and comfortable living in either hotels or villas. The three key diving areas are Tulamben – home of the famous Liberty shipwreck and a paradise for divers that love macro stuff – also a great place to learn to dive; Lembongan – big channel diving looking for mola mola sunfish and exploring cold water epic seascapes; and Pemeturan, lost in Bali's northwestern tip with Menjagan Island nearby which has some great corals and fish life.
For more on Bali, read my Bali Dive Safari article written for Sport Diver USA magazine and Diving the USS Liberty: A Quick Guide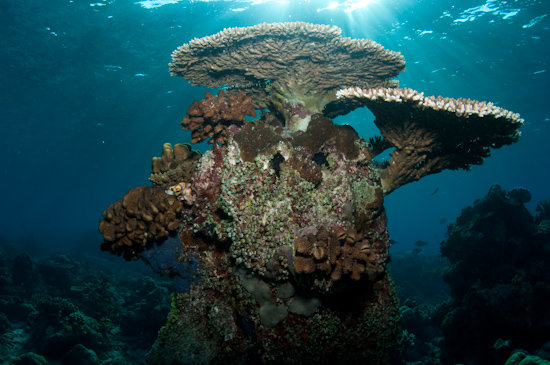 Kalimantan Diving – Nabucco, Sangalaki and Derawan
Located further along Borneo's coast from Sipadan, Indonesian Borneo has several islands with great diving and some submerged atolls that are only accessible by liveaboard. Sangalaki is perhaps the most famous island for its schooling manta rays, although they are not there all the time. Derawan has some great reefs and this area in general has fallen off the dive map a little so it's one of the new frontiers of Indonesia diving again as boats come back and make their own explorations to find new sites as well as the classics.
You can see more about diving Kalimantan in my trip report from the Tambora liveaboard.