Indonesian Borneo is now being explored by liveaboards, making the islands of Derawan, Sangalaki, Kakoban and Maratua accessible in one trip
I recently dived in Kalimantan – the Indonesian part of Borneo – with Tambora, a newish liveaboard that is pursuing an ambitious yearly itinerary across Indonesia. I was writing a story for EZ Dive magazine, which you can read in full here. For Tambora's current schedule and prices, follow the link).
The Tambora was recommended to me by Dom at Dive Advice – thanks Dom.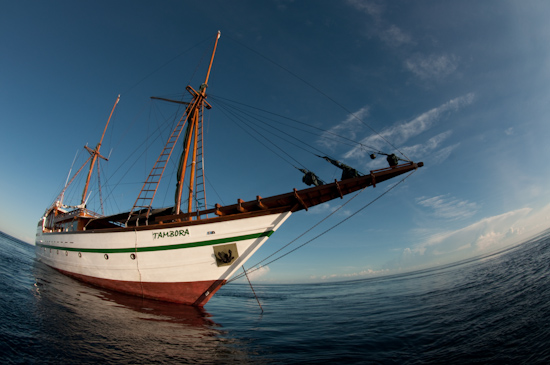 Tambora Liveaboard
The trip was a round trip from Terakan and revolved around four islands which are all dive hotspots in their own right – Sangalaki, Derawan, Kakoban and Nabucco. We also explored a huge submerged atoll which isn't accessible by daytrips which yielded some of the best dives of the trip (and some of the worst too ;) – I'll be writing a full report for EZ Dive magazine and publishing a separate liveaboard review of Tambora here on Divehappy soon (as I have done previously with other Indo liveaboards like MSY Damai, Siren and MSY Seahorse). In the meantime, here's some of the photos I took as a taster of the journey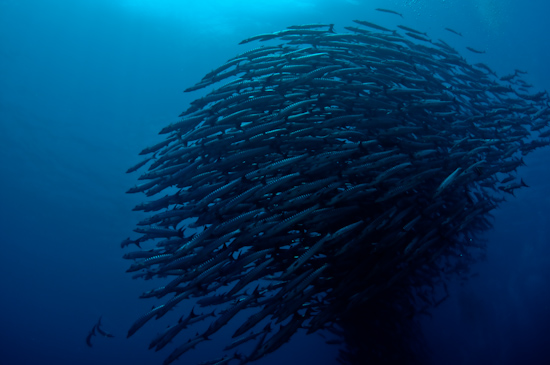 A huge battery of barracuda hundreds strong at Big Fish Country (Maratua Channel)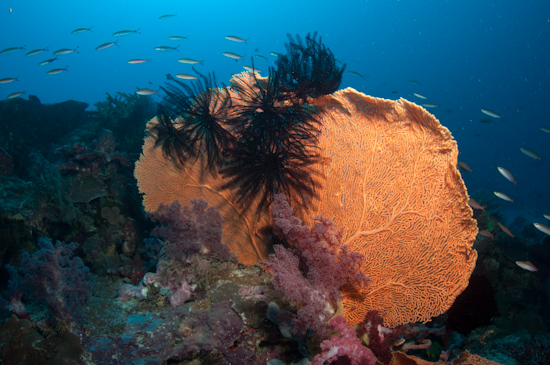 Reef at Kakoban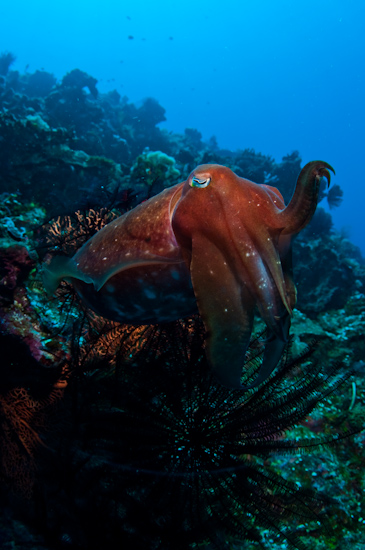 Cuttlefish at Kakoban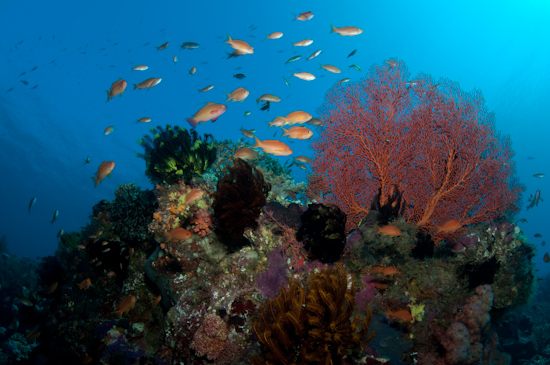 Kakoban Reef Scene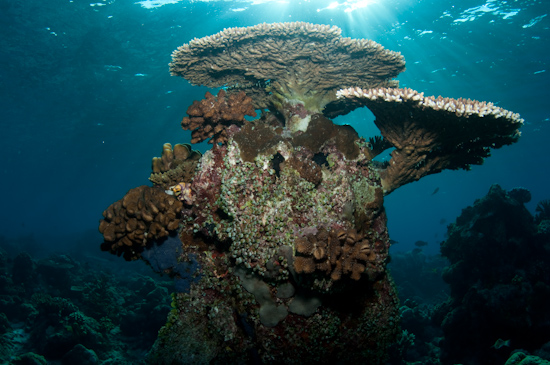 Sunlight on a plate coral bommie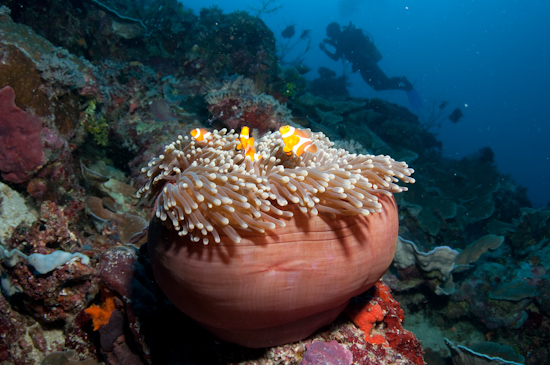 Clownfish and diver
Fan coral and diver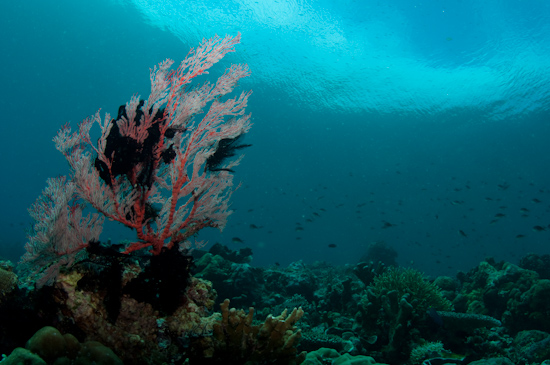 So flat calm the clouds in the sky are visible through the ocean surface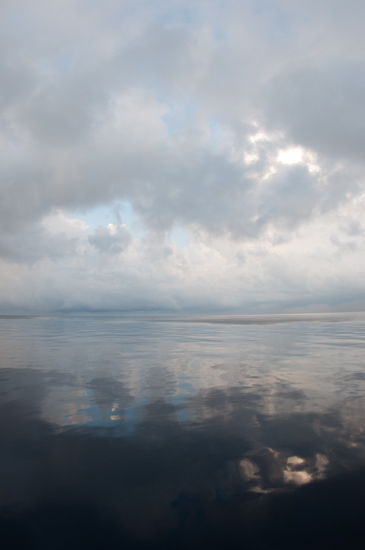 Flat calm seas on an early grey morning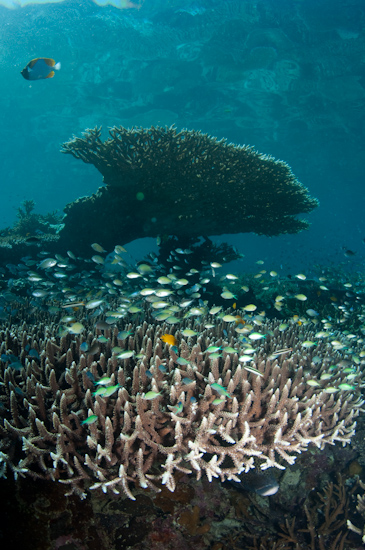 The reef reflected in the mirror surface of the sea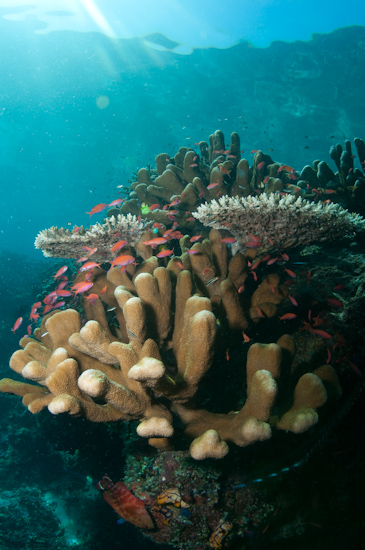 Sunlight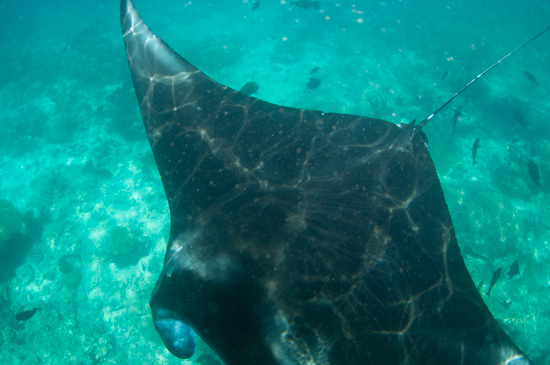 Close Manta encounter, Sangalaki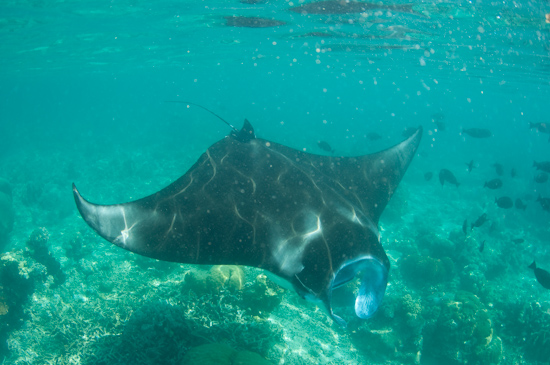 Manta ray feeding at the surface in the sunlight at Sangalaki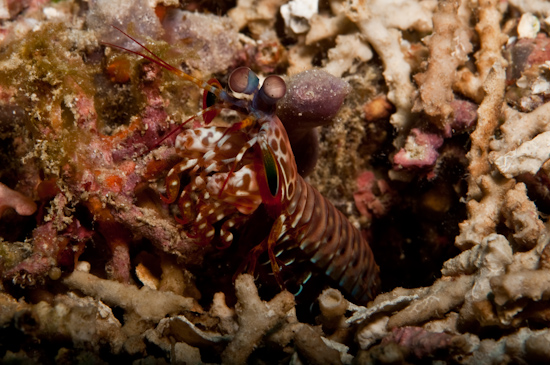 Flabellina and egg ribbon, Derawan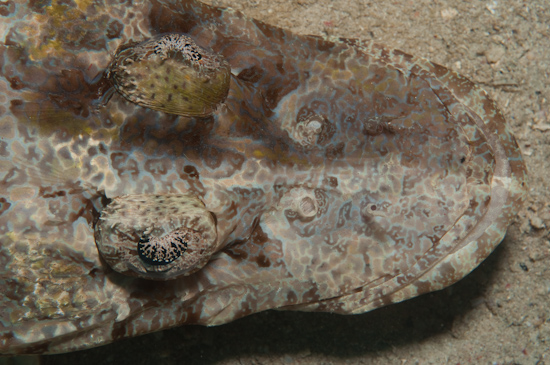 Crocodile Fish, Derawan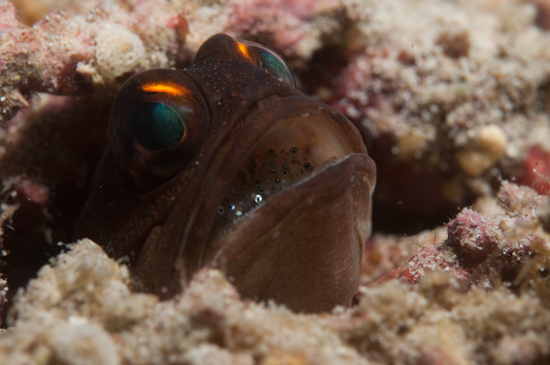 tambora-liveaboard-borneo-may-2010-60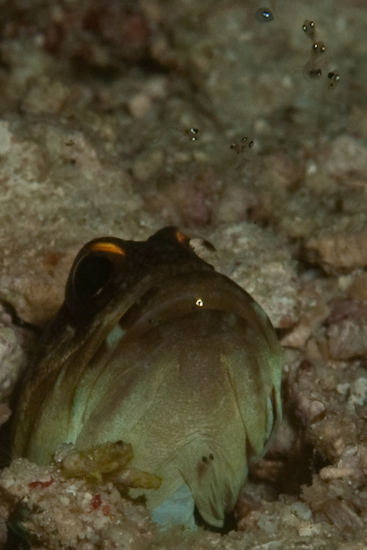 Jawfish releasing the eggs - they're the squiggly bits in top right of photo